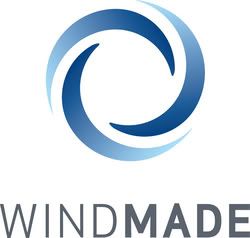 Companies and organizations interested in the expansion of wind energy have created a new consumer product label called WindMade. The key company behind this is Danish-based Vestas which is a wind turbine and energy producer. The idea is to promote products made using wind energy directly to the consumer. If consumers begin to demand that their products bare this WindMade label then that will cause the entire supply and distribution chain to demand it as well.
This is an interesting strategy that aims to pressure consumer product manufacturers to use wind energy in their operations. This group, led by Vestas did not invent this strategy by any means, but they are ahead of some other forms of emerging energy sources. I have not heard of a similar plan from anyone in the solar or geothermal industries so this could give an advantage to wind. Vestas is doing this in a smart way. They have teamed up with the World Wildlife Fund and a branch of the UN, among others which are seen as credible and respectable to the public. This group's partners are known to be influential with various demographics that often act as promoters of alternative energy and climate change issues.
Vestas stands to gain a lot from the potential success of this new label. Although it has not yet been defined how much wind energy a product will need to be made with in order to obtain this new label, it is clear that wind energy will need to be more present than it currently is for most companies if they want their consumer products to carry the WindMade label. As the largest player in the wind energy industry, Vestas will likely see demand for its products and services grow as the WindMade label becomes more popular. It is too early to tell if this strategy will be successful because much of it depends on their execution, but it is a good idea and one worth trying for Vestas and the other partners involved.