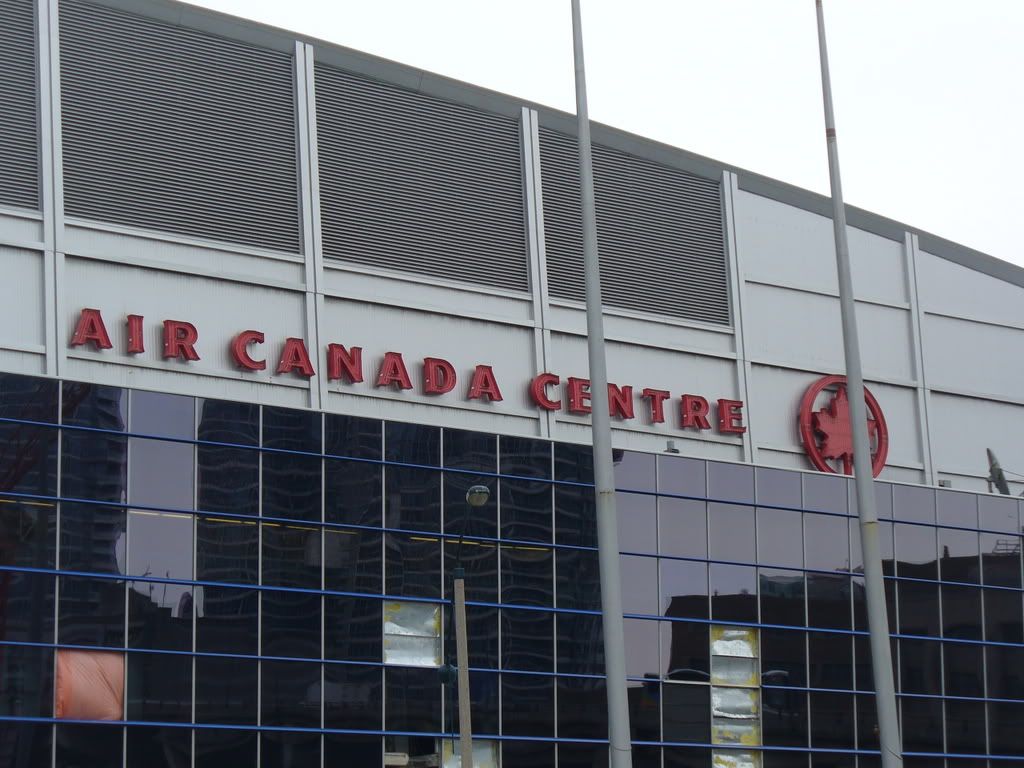 On Saturday, the majority owners (66%) of MLSE, the Ontario Teachers Pension Plan confirmed that they are indeed looking to sell the company. For those that may not know, MLSE is the company that owns the Toronto Raptors, Toronto Maple Leafs, Toronto FC (soccer team), Air Canada Centre and the new condos beside it. Word is that the current front runner to buy it is Rogers Communications.
Rogers owns Sportsnet which is one of the main television channels for sports in Canada. Rogers also already owns Toronto's only other major league sports team, the Toronto Blue Jays. This would allow them to have a monopoly on sports in Toronto and to a large extent Canada since the Toronto Blue Jays and the Toronto Raptors are Canada's only teams in the MLB and NBA, respectively. I cannot think of a worse thing for sports fans in Canada. This is the worst choice of any potential owner for those teams. Even a foreign owner like a Chinese investment firm or German bank would be a better option (as long as they kept the assets in Toronto).
Rogers is notorious for not caring about their customers. They do not care about winning titles, only profits. The Blue Jays know this already. It would also be unfair to all other media companies in Canada because this would really be a monopoly on sports content. Monopolies are always bad for the consumer. No one in Canada should accept Rogers owning MLSE. People should complain and protest until the government acts to disallow the purchase. I am getting ahead of reality right now because Rogers has not even publicly said that they want to buy the company, but it appears to be headed towards that. I will follow up on this story as it progresses because it is interesting from various business perspectives and also from a fan's perspective.