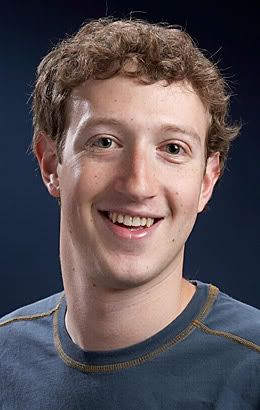 TIME Magazine announced recently that Facebook founder, Mark Zuckerberg is their Person of the Year for 2010. TIME Magazine has a built a reputation throughout the years for the most talked about and accepted "Person of the Year" award every year. The question is should Mark Zuckerberg have been selected for the recognition this year?
This is the year that Facebook passed an arbitrary milestone of 500 million users, which is an incredible number. However, it's not like Facebook wasn't extremely popular last year or that it changed in any significant way in 2010. If you look at only this basis for naming Zuckerberg the person of the year, then perhaps person of the decade is more appropriate because it took much more than just this year to make Facebook as important to the world as it has become.
The other notable event that happened this year to Mark Zuckerberg is the release of The Social Network. The hit movie was very good and is now nominated for Golden Globes and will probably receive some Oscar nominations when the time comes as well. The movie is based on Mark Zuckerberg and how he invented Facebook. However, the movie did not have any participation from Zuckerberg or even his blessing. In fact, at first he said will not even bother watching it, although he later changed his mind and took his entire company to see it. Although many people learned more about Mark Zuckerberg due to the movie, it is hard to credit him for its release or success. Really, this movie has nothing to do with him other than it being based on him.
I don't think Mark Zuckerberg is a terrible choice for the Person of the Year award this year. However, I would probably have chosen the European Union for the recognition instead. The global economy became scared, confident, rose and fell all in the same year due to the various issues concerning the European Union and its members' economies. In fact, there is still some more news to come from some EU members and the world has yet to move beyond the EU's potential for a financial crisis. I think this is a better choice for the 2010 Person of the Year even though the EU is obviously not a person (this hasn't stopped TIME in the past). The EU created more news that impacted the entire global economy throughout THIS year than Mark Zuckerberg or any other figure has.