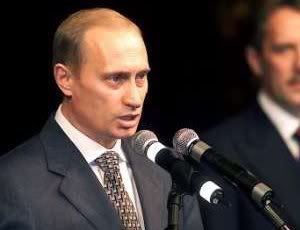 There is one particular court case in Russia that has the entire world interested. It involves the former head of what was once Russia's largest company, Yukos Oil Company. Mikhail Khodorkovsky has been in jail since 2003 and yesterday he was found guilty once again. The reason the rest of the world cares so much about this case is because it means a lot more than just the fate of this former billionaire. It indicates how much Russia really is changing or if their talk of modernizing is mostly hot air.
Well, if this case is any indication (and it likely is) Russia is not modernizing nearly as quickly as they claim to be. The U.S. government, European Union and just about everyone else outside of Russia believes that this court decision is based largely on political pressure than on actual law. Mikhail Khodorkovsky was at one time Russia's richest man and showed a desire to seek political office. He criticized Vladimir Putin and wanted some reforms in the Russian government. This did not sit well at all with Mr. Putin and we see the results of that.
However, since that arrest back in 2003, Mr. Putin stepped "down" to be Prime Minister and put Dmitry Medvedev as President. Medvedev speaks a lot about modernizing Russia and this is why this case was seen as a measuring stick for that modernization. Essentially, if Khodorkovsky was found innocent in this case then it would mean that Medvedev does have actual say and is modernizing Russia. However, if the verdict would be guilty and it was, then it means that Putin is still ruling Russia with an iron fist and that means the country is not modernizing nearly as much as it claims to be. This is bad for Russia long term, but Putin seems to have his own ideas for what is good for Russia.