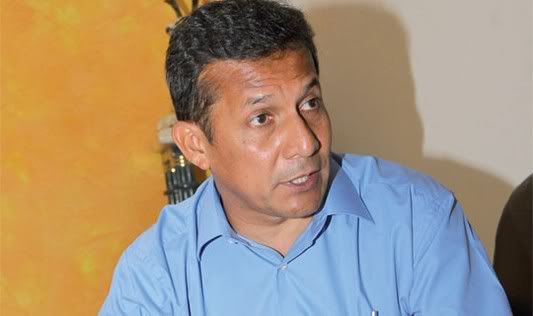 This week Peru held elections which resulted in the leftist party winning for the first time in a long time. The surprise winner of the election was Ollanta Humala. This man used to consider Venezuelan President Hugo Chavez as his mentor. Since this ideology lost him an election in 2006, Humala softened his views and now looks to former Brazilian President Lula as the model for what he wants Peru to do. Brazil was and is more pro-business than Venezuela and their economic growth reflects that.
Peru's economy has also been growing at a very strong pace for several years as they benefit from having many important metals that the world needs. However, Since President-elect Humala's election victory on Sunday, the Peruvian stock market has dropped almost 20% in just two days. This massive drop that forced the market to close early is due to the mostly accurate assessment that leftist South American Presidents are terrible for business, investment and economic prosperity. Anyone that considered Chavez a mentor at any time should be looked at with serious concern. That individual has the burden to prove that he does not share the awful ideas and opinions that someone like Chavez supports.
If Peru's economy begins to decline it will be a shame. Although about 33% of the population lives in poverty right now and this is something that needs to be addressed, killing businesses and economic growth is only going to make their problems worse. A continued pro-business and pro-capitalism policy combined with good ideas to bring people out of poverty is what Peru needs. Hopefully, President-elect Humala believes this as well and will show the world that their concerns are not warranted.