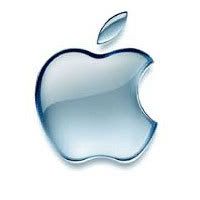 Apple released its latest iPhone today and everyone around the world was waiting and expecting an iPhone 5. Well, they did unveil a new iPhone but it isn't called iPhone 5. Instead, they called it iPhone 4S. This is a much more accurate name for this product because it is a refresh of the current iPhone 4 and not a completely new one.
From the outside, the iPhone 4S looks identical to the iPhone 4. It is the same thing that happened with the iPhone 3G and 3GS. The difference in performance between the 3GS and 3G is very noticeable and I expect a similar sized difference between the 4 and 4S. Currently, the Apple website is down which is surprising. From what I can tell from the live blogging of this conference, the new iPhone 4S will not have major functional upgrades to it. Of course, it will have a better camera, more speed, power and the regular stuff like that. It will also have an Android-like voice command, which is something most people will not actually use much beyond the first day or two, except in rare cases.
Overall, this new product launch is not as impressive as others have been in the past by Apple. A big reason for this was the delay in announcing a new iPhone. Usually, new iPhones are unveiled in the summer. The few months delay made people believe that an all new version was coming out now. Since that is obviously not the case, it is still unclear what actually caused that delay.
Regardless, the new iPhone 4S seems like a solid upgrade over the current model, even though it is only a refresh. I likely will buy it soon because we are likely a year away from a completely new version and I just can't wait that long.