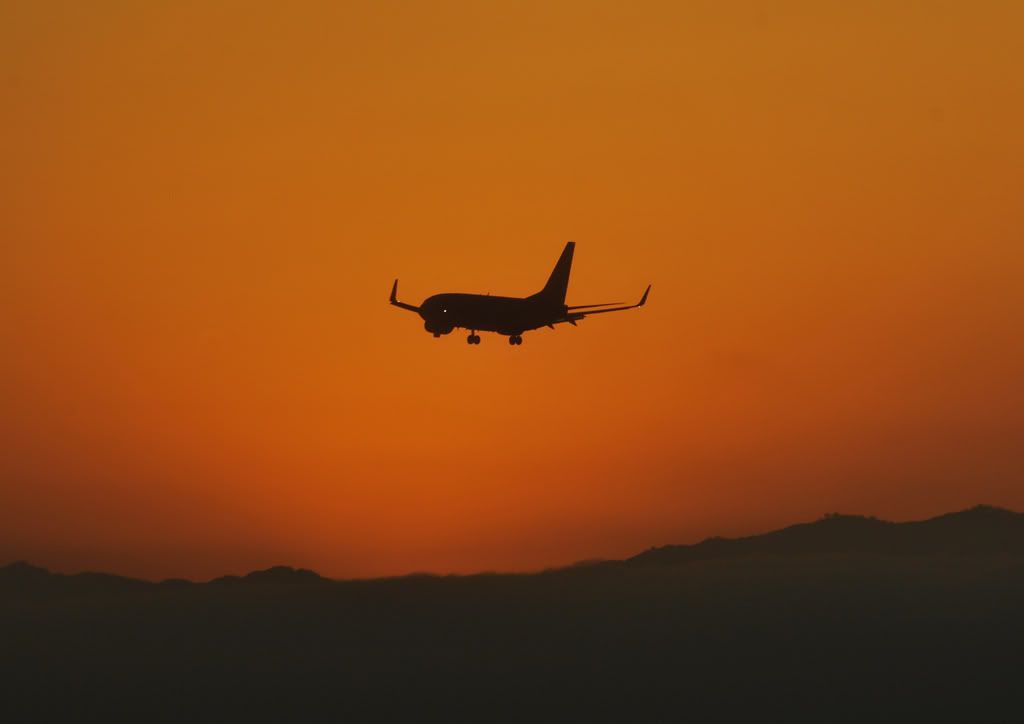 Last week, the Federal Aviation Administration (FAA), the U.S. federal agency that oversees the airline industry awarded several companies $125 million to develop technologies that will reduce the fuel consumption, emissions and make the planes quieter. This information comes from a Los Angeles Times article from a few days ago (click here to read it).
The FAA's initiative called CLEEN (Continuous Low Energy, Emissions and Noise program) sets out to cut fuel consumption by 1/3, as well as, reduce harmful emissions and cut noise levels that the planes produce. The companies that are receiving funding to develop products to meet these goals are: Boeing, GE, Pratt & Whitney, Honeywell and Rolls-Royce North America. The idea is that all the companies that receive funding through this program will match the money and effectively double the total to $250 million.
Some of the technologies are already in development such as, GE's new flight management system which calculates the best flight trajectory for fuel savings and Pratt & Whitney's new engines that in a few years may be able to fuel levels by 35% and noise levels in half. These and other technologies will help the airline industry be a little less pained by high fuel prices and that may be passed on to the customers which is always good for an industry that is often criticized for being penny pinching and careless about its customers.
So far, this program seems to be inspiring companies to find short to medium term solutions to cutting fuel consumption, reducing emissions and cutting noise levels. However, more ambitious long term solutions need to be addressed that will not only reduce the levels of those three negative aspects of air travel, but will eliminate them completely. Finding a viable alternative to fossil fuels that are more abundant and do not come from dangerous parts of the world, as well as, do not harm the environment (at least not nearly as much) and will cut noise levels are important to study and develop for the future of the airline industry. Without an eventual transition to this type of technology, the airline industry will become less used since, the automotive industry is closer to finding those alternatives and in some cases can be a substitute to air travel.
It will likely take at least ten years and perhaps a lot longer for this type of technology to be developed for commercial air travel but, the same companies that are partaking in the CLEEN program need to also invest in longer term solutions, otherwise their businesses will not be as lucrative in the future.