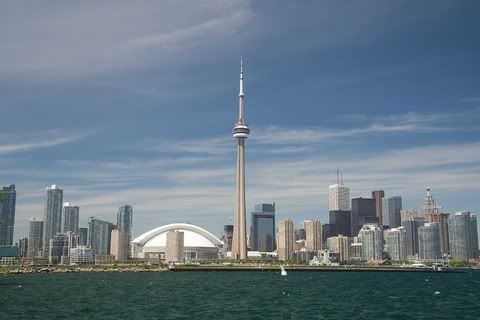 Although city of Toronto's tourism industry is not terrible right now, it can certainly be much better. Once the global economy recovers all the way back then the tourism dollars to Toronto will also go up. The city relies on leisure tourism and business travel, yet most people in the city think of Toronto as strictly a business travel destination. There is a lot of room for Toronto to increase its leisure travel destination status to rival other great North American cities like New York, Chicago and San Francisco.
First, the city needs to take a 3-5 year approach to improving the city. They need to get the waterfront projects finally underway and completed. A nice waterfront with things to do helps Chicago very much. The city also needs to convince private business to build a 90+ storey skyscraper. As the fourth largest city, just behind Chicago, L.A. and New York, Toronto must also have a really tall skyscraper (aside from the CN Tower).
Finally, the city needs to come up with some amazing new attraction that will take the world's attention. I don't know what that would be and I would suggest a lot of thought be put into that decision, but it should be either an architectural design without much function that looks unbelievable and unique or something that is functional (like a gallery of some sort) but is also incredibly awe inspiring. A project like this will draw a lot of positive publicity to the city and make it a travel spot for anyone thinking about travel.
Taking these important steps now and putting an integrated 3-5 year plan will boost the city's travel industry for the long term and will put Toronto on the travel map of North America on par with the other major American cities.