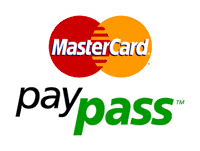 Google announced on Thursday that they will be launching a new service that will act as a virtual wallet on your smartphone. Their plan is to eventually hold all of your credit cards, loyalty cards, tickets and even your keys virtually on your smartphone. To start it will only be available on one Android phone, with one particular credit card and a prepaid virtual Google card and only in the U.S. and maybe Canada (no official word on Canada yet). Although Google is not the first to have this idea or even launch this type of service, they do instantly become the leader in the field due to the number of Android phones out there and their mass appeal.
There is no word on whether this app will be available on iPhones or if Apple will look to compete with a similar service. Google Wallet will be a more open platform so Apple may be able to incorporate it in their devices if they decide to not compete with Google on this one. For credit card companies, they are really hoping this type of technology takes off because it will be less expensive for them to operate and they hope it will increase the use of their credit cards instead of cash and checks.
This is the type of technology that will take a few years to become main stream. There are many partners that need to come on board for this to become the standard method of payment for consumers. I think in 3-5 years we will see this technology be fully functional. Once it is fully functional we will see if people choose not only Google Wallet as the platform of choice, but the whole paying through the mobile device idea instead of the current methods. I suspect that most people will use mobile devices instead of plastic cards, but I'm not sure it will mark the end of cash. It is also too early to tell if it will be Google Wallet that dominates this space, some other platform or if it will be a mixture of a bunch of these platforms that win out in the end.