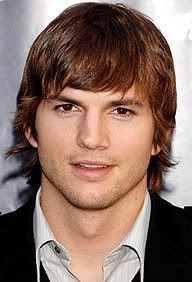 CBS and Warner Bros. have been in an intense search for someone to replace Charlie Sheen on the hit TV show, Two and a Half Men. As I'm sure almost everyone knows Charlie Sheen was the star of the show and also the highest paid TV actor per episode. This of course, was until he was fired for his shenanigans which we are all very familiar with. However, it is now official that Ashton Kutcher will be the new star of the hit sitcom.
Ashton Kutcher is also a funny comedian and is well liked by the masses. He is a smart business man who has the ability promote himself via Twitter better than almost anyone. He is also relatively safe in public (from the studios point of view) which is Charlie Sheen's biggest flaw. There are unconfirmed rumours that Ashton Kutcher will earn about $1 million per episode which is a huge amount of money, yet still a little less than what Charlie Sheen was paid.
It is impossible to predict if the show will still be as funny since a big chunk of humour on sitcoms comes from the chemistry between the characters. This is something we will really only know when we see them interact with one another.
Ashton Kutcher was apparently not the first choice to replace Charlie Sheen. It turns out that Hugh Grant was offered the role but declined because of the long work schedule necessary to produce 24 episodes. Perhaps this was a mistake on Hugh Grant's part, but time will tell if that's the case. In the mean time, this news actually can help Charlie Sheen, oddly enough. Sheen's appeal has been dropping like a rock in recent weeks as everyone has grown tired and bored of his slogans and story. However, this news gives him an opportunity to regain some of the attention and he can use that to build towards a better future. I don't know if he will utilize this opportunity since he probably should not have given up his role on the hit show to begin with.
Until the show starts again with Ashton Kutcher as the lead role, my interest will be on Charlie Sheen to see if he can do something useful with this brief increase in attention.