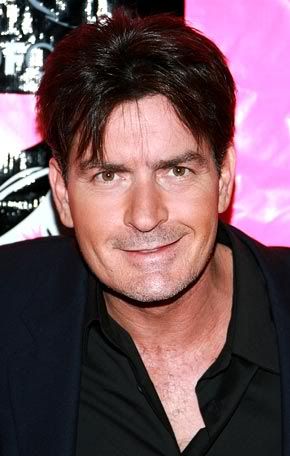 It is very hard to get people, especially younger people to not take up alcohol and drugs. In almost every case they will at least try them. However, when you see a celebrity crash and burn like Charlie Sheen is currently doing then that probably does more to discourage drug and alcohol abuse than anything else. Just yesterday Warner Bros. fired Sheen from the hit sitcom Two and a Half Men. He was the highest paid actor on television and now he is unemployed.
Although I'm sure he's very well off financially and probably does not need the income right now, losing so much money is always a very bad thing. There is no way to make that look cool. Everyone is talking about how Sheen has amassed over 2 million followers on Twitter in under a week, which truly is impressive. However, no one seems to realize that it has very little value considering no company will want to go within 100ft of him until he gets his act together. The 2 million plus followers he has on twitter are all fans of his, which I can certainly understand as I am a fan of his work as well, but from a business perspective it's almost useless because he has little to sell them since no one will want his official endorsement.
He did recently post a TwitPic holding a couple of non-alcoholic drinks which resulted in the small company getting bombarded with orders. However, they did not and likely would not want an official endorsement from someone in Charlie Sheen's current state.
When young people come to a point now where they realize that their drugs and/or alcohol consumption may be getting a little heavy, they may think about Charlie Sheen's spiral and turn themselves around. This means bad business for drug and alcohol companies and distributors. In some ways Charlie Sheen who seems to be these companies' best customer is turning out to also be their worst promoter.