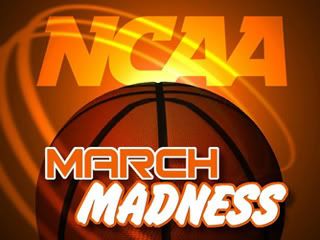 Like every year during the month of March, the NCAA basketball tournament in the U.S. is about begin and that means huge business for the betting industry. The exciting tournament they call March Madness is the largest annual betting event in the world. It's bigger than the Super Bowl because this is an entire tournament whereas, the Super Bowl is just one game.
In addition, it is often very unpredictable which means a lot of people lose by betting that the #1 seeds will win. Las Vegas loves this time of year, as does the online betting community which is growing. Among the largest beneficiaries from March Madness is the United Kingdom, oddly enough. Online betting sites are legal in the UK which means that March is cash-in season for many of them. Another winner during this time of year are mafia related betting syndicates. It is well known that the mob has their hands in sports betting and March Madness must be a big money maker for them as well.
For those that don't bet on sports, but are otherwise basketball fans, it is the first time that many of them will get a look at some of the future stars of the NBA. A lot of the players will be drafted this summer into the NBA will be trying to guide their teams to the NCAA championship this month. They will be in the spotlight around the world, most of them for the first time. Scouts for all 30 NBA teams will be paying close attention and taking a lot of notes as they begin to take stock of the talent they may select to their teams in hopes of winning their own championship.
March Madness is an exciting time for betters and sports fans alike. For those that want to take part in some low wage betting but are not familiar with the teams or even the game, not to worry just pick any teams since big winners usually just pick teams at random anyway.