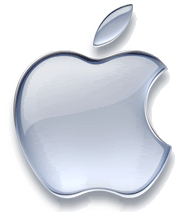 Apple unveiled their much anticipated iCloud service on Monday that will automatically store your info, apps and settings from your iPhone, iPad and PC in the cloud (a central Apple server). It will also automatically push that info to your other devices so you no longer will have a certain app only on your iPhone and not have it on your iPad, for instance. They also unveiled their latest operating system for the iPhone and iPad. The new iOS5 makes a bunch of minor to moderate improvements to the current operating system in an effort to stay one step ahead of the competition, namely Google Android.
The iCloud will be free for limited services, but will cost $25 per year for the full service. According to them, it is the industry leading cloud service and the best price for it. The other major competitors with a cloud service are Amazon and Google. Amazon's prices are higher and Google has not yet announced their pricing, but Apple seems confident that the iCloud will be a better value than Google's offering as well.
The new iOS5 and iCloud will essentially ensure that current iPhone 3G owners (yes, there are still some out there) will have to upgrade their iPhone. The rumour is that a new iPhone will be introduced in the fall, the same time that iOS5 and iCloud will be available. Therefore, for those iPhone 3G owners, you are probably better off waiting until then to upgrade your phone.
In an effort to be more business friendly and compete with BlackBerry's on their greatest strength, the new iOS5 will include encrypted messages. Security/encryption is perhaps RIM's greatest advantage with their BlackBerry. It is a feature that is so important to the business community that it is often the main reason for not switching to iPhones. Now that the new iPhone operating system will have encryption, it will be interesting to see if Apple will now be able to make serious gains on RIM with business users.
Starting this fall, the cloud is likely to become a fixture in our quickly evolving society and way of life and Apple will likely lead the way.