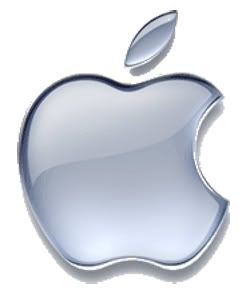 Apple reached a new milestone yesterday that is truly amazing. During stock market trading yesterday, the Steve Jobs-led technology company temporarily passed Exxon Mobil Corporation to become the largest company in the world by market cap. For those that don't know, market cap means the price of one share of a company multiplied by the total outstanding shares the company has. It is one of the main ways to determine a company's size. In this case, Apple's size is just under $350 billion. This is an unbelievable accomplishment for Apple, especially since this is a company that almost went bankrupt in the 90′s.
We know why a company like Exxon Mobil is as huge as it is. Oil is what the world runs on and Exxon Mobil is the biggest player in that field. However, Apple is just a retailer that sells a relatively small line-up consumer electronics. The fact that they are worth so much even though they don't sell hundreds of products shows how much people love the products they do sell. Of course  they also sell software and Apps, which are very innovative in their own right.
Also, this incredible milestone is a testament to CEO, Steve Jobs. Under his leadership this company completely transformed itself into the success it is today. Jobs is already the most admired executive in business and this achievement reminds us why he receives such praise. His meticulousness with his products and his innovative ideas allow his company to be the envy of the world.
Regardless of whether you are an Apple fan or an Apple hater, there is no denying this incredible achievement and everyone should try to learn from how Apple got to this point.